Choosing Tri-State Closets for your Custom Closet Project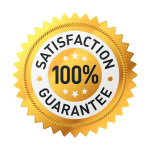 You need organization, quality materials, expert design and skilled installation. You need it fast and at a reasonable price. At Tri-State Closets  we offer this and more. Our New York custom closet company offers a 100% Satisfaction Guarantee to all of our tri-state area clients.  We stand behind our products and services with an unconditional satisfaction guarantee that is good for as long as you own your home.  All our jobs are backed by lifetime guarantee, and any future repairs are free of charge.
Our Custom Closet Services
Custom Closet Design
No two closets are alike.  Tri State Closets  custom designs each closet to best meet the space and needs of every customer individually. One of our professional designers will meet with you in the comfort of your own home for a consultation. With your help, we will assess the architecture of your space, how you use that space, and identify your priorities. Sometimes a new perspective can help you get to that perfect design.  We can assess your needs by telephone or e-mail. We are flexible. Contact us and let us know what works best for you.
Complimentary Estimate
Expert design is always included. We can either meet you at your home for an in-home design consultation or work from your plans or drawings and provide you with computer generated scale drawings and an accurate quote.
Professional Installation
With every job we can remove the shelving, hanger rods, and anything else that already exists in your space. Our estimate always includes installation by our experienced carpenters. And we pride ourselves on our meticulous clean-up once the job is completed.
Those Small Yet Important Extras
Even the most generous walk-in closet, if not properly designed, can become a black hole of lost shoes and clothes. Since walk-ins vary greatly in shape and size, each should be custom designed for your clothing and habits. Typically, our walk-ins offer these basic features:
>> Double hanging rods, which get twice as much space from any wall.
>> Long and med. hangs to accommodate skirts with room for shelving above.

>> Long and med. hangs to accommodate dresses and slacks, w/ room above.
>> Adjustable shelves, which are perfect for sweaters, shoes, t-shirts and extras.
>> Drawers of varying sizes
Additionally, we set everything up so you can choose additional features such as:
>> Velvet-lined jewelry drawers
>> Cedar shelving
>> Roll-out & tilt-out laundry hampers
>> Shoe shelving
>> Pull-out shelves
>> Tie racks
>> Belt racks
>> Garment bag valet